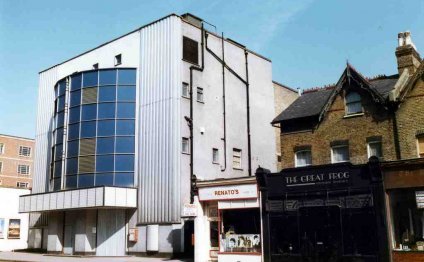 Cinemas Wimbledon
Thu 24 Mar
Directed by: Zack Snyder
Cast: Henry Cavill, Ben Affleck, Gal Gadot, Amy Adams, Jesse Eisenberg
DC's super-sequel features guy of Steel's Superman (Cavill) sharing screentime with a suitably moody Caped Crusader (Affleck).
Sun 10 Apr
Directed by: William Brent Bell
Cast: Lauren Cohan, Rupert Evans, James Russell
United States nanny Greta (Cohan), doing work for an elderly few in England, locates a doll called Brahms that he suspects is possessed by the nature of a dead kid. No-frills, few-thrills dream, greatly reliant on fantasy sequences for leap scares, which goes nowhere and takes its time for you get there.
Directed by: Todd Haynes
Cast: Rooney Mara, Cate Blanchett, Sarah Paulson, Kyle Chandler
Manhattan, 1952: younger department store clerk and aspiring professional photographer Therese (Mara) meets sophisticated older girl Carol (Blanchett), and feels inexplicably giddy. Achingly gorgeous, slow-burning study of lesbian romance and feminine energy in the face of adversity, with outstanding performances from Blanchett and Mara. Excellent filmmaking.
Directed by: Tim Miller
Rhett Reese, Paul Wernick
Cast: Ryan Reynolds, Morena Baccarin, Gina Carano, Ed Skrein
Cynical crook Wade Wilson (Reynolds) goes through an experimental treatment to change him into a superhero, but emerges while the scarred and revenge-bent Deadpool. The focus on understanding humour is a bit obnoxious but it's lots of fun, and Reynolds, together with likeability and swagger, was created to play the title role.
Directed by: Robert Schwentke
Cast: Shailene Woodley, Theo James, Zoë Kravitz
Tris (Woodley), Four (James) and buddies scale the walls and trek beyond the radioactive wasteland, only to experience the Bureau of Genetic Warfare and its particular employer (Daniels). The younger stars struggle with underwritten roles, Woodley particularly, with Tris becoming less interesting with each motion picture. Plodding, humourless and repetitive.
Directed by: Ethan Coen, Joel Coen
Cast: Josh Brolin, George Clooney, Channing Tatum, Tilda Swinton, Ralph Fiennes, Scarlett Johansson
In this newest providing through the Coen brothers, Eddie Mannix (Brolin) is an MGM studio government with a track record of maintaining the stars in line and preventing any workers from awkward the business. A witty and whimsical gang-show featuring an over-qualified cast doing extravagant turns unencumbered by narrative purpose.
Directed by: Ben Wheatley
Cast: Tom Hiddleston, Jeremy Irons, Sienna Miller, Luke Evans, Elisabeth Moss
Version of JG Ballard's dystopian book about a high-rise apartment block which descends into chaos, with Hiddleston as bereaved medical practitioner Robert Laing and Miller as their neighbour. Witty, scathing and exclusively cinematic, flecked with bloodstream, guts and filmmaking genius.
Directed by: Jennifer Yuh Nelson, Alessandro Carloni
Cast: Jack Black, Angelina Jolie, Dustin Hoffman, Lucy Liu, Seth Rogen, Jackie Chan, David Cross, James Hong, Randall Duk Kim, Rebel Wilson, Bryan Cranston, JK Simmons
When Master Shifu (Hoffman) retires, Po (Black) is nonplussed to be marketed to teacher-trainer; then demon water buffalo Kai (Simmons) begins raising a zombie military and Po is reunited along with his father (Cranston)! Ebony is really as lovable as previously, along with the exceptional cast, frantic activity, picture gags, precious baby pandas and stunning impacts, it really is a pity the script is a bit humdrum.
Directed by: Fredrik Bond
Cast: Gerard Butler, Morgan Freeman, Aaron Eckhart
If the funeral of a Brit Prime Minister is attacked by terrorists, secret-service representative Mike Banning (Butler) launches himself to the line of fire and it is sadly perhaps not killed. Butler does the action-man/asshole schtick in London this time, aided by the filmmakers dolloping on extra xenophobia, racial stereotypes and right-wing tub-thumping.
Cast: Henry Cavill, Russell Crowe, Amy Adams
Snyder brings Superman back into life in this reboot authored by Batman novice David S Goyer.
Directed by: Trevor Wall
Cast: Rob Schneider, Ken Jeong, Heather Graham
Peaceful polar bear Norm (Schneider) needs to keep the Arctic for New York City to be able to thwart sinister home developer Mr Greene (Jeong). An incoherent, badly animated mess, with a good cast squandered on lame gags and a plot that produces no good sense.
Directed by: Alejandro González Iñárritu
Cast: Tom Hardy, Leonardo DiCaprio, Will Poulter
Hugh Glass (DiCaprio) is a fur trapper and frontiersman who, after becoming attacked by a bear, is kept for dead by colleage John Fitzgerald (sturdy). An audacious, immersive and very accomplished story of just how true grit can get over pure hell, with exemplary performances, specifically from DiCaprio.
Directed by: Kevin Reynolds
Cast: Joseph Fiennes, Tom Felton, Peter Firth
Roman tribune Clavius (Fiennes) is an unwilling enforcer charged with investigating the disappearance of Jesus (Curtis)'s human anatomy from their tomb. Po-faced yet mawkish spiritual film with an earnest, nuanced performance from Fiennes; advisable that you see a dark-skinned Messiah, but it's all too inconsistent becoming persuading.
Directed by: Tom McCarthy
Cast: Rachel McAdams, Mark Ruffalo, Michael Keaton
McCarthy's tale of the way the Boston Globe's examination group unearthed instances of sexual punishment and cover-ups inside the Catholic church is up truth be told there with All the President's Men, with a superb cast (Keaton, McAdams, Ruffalo, Tucci) offering a nuanced, complex script: no-one, except the victims, is entirely blameless. Remarkable.
Directed by: JJ Abrams
Lawrence Kasdan, J.J. Abrams, Michael Arndt
Cast: John Boyega, Daisy Ridley, Adam Driver, Oscar Isaac, Andy Serkis, Domhnall Gleeson, Maximum von Sydow, Harrison Ford, Carrie Fisher, Mark Hamill, Anthony Daniels, Peter Mayhew, Kenny Baker
From the ashes of Empire, the villainous First Order rises up to destroy Luke Skywalker (Hamill) – but where is he? Fans can celebrate: Episode VII is sensational and interestingly emotional, with a finely-crafted script and impacts that never overpower the activities. Celebrity Wars is back in a big means.
Directed by: Robert Eggers
Cast: Anya Taylor-Joy, Kate Dickie, Ralph Ineson
A Puritan family in 17th century New The united kingdomt is threatened by dark forces when their particular baby boy is taken from their isolated farm. Gripping, dread-filled debut function from Eggers; Dickie is superb as a mom from the advantage, Taylor-Joy offers a pitch-perfect and dedicated performance once the oldest child and it is nerve-shredding, exquisitely crafted cinema.
Directed by: Byron Howard/Rich Moore/Jared Bush
Jared Bush, Phil Johnston
Cast: Ginnifer Goodwin, Jason Bateman, Idris Elba
Trailblazing bunny Judy (Goodwin) visits the city to join law enforcement, and teams with con musician fox Nick (Bateman) in the trail of a missing otter. Cheerfully feminist but never preachy, with gorgeous cartoon and a classy cast, it is a model little bit of family members entertainment.
Thu 31 Mar
It is a 12 display Odeon inside the Piazza.
Wimbledon station, with District line pipe and main range to Waterloo, is a very short walk and buses 57, 93, 131, 157, 163, 164, 200, and 219 serve the region.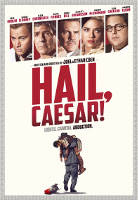 Source: film.list.co.uk
RELATED VIDEO
TNA Impact Cinema Trailer - WimbledonSound
Race to Cinema - Bouly shoot 01 in Wimbledon Town Centre
Wimbledon-O-Jogo-do-Amor-Dublado
Share this Post
Related posts
OCTOBER 19, 2021
There's today a powerful way to flow most of the playing tennis your heart desires. Only with time for March's "Fifth Slam"…
Read More
OCTOBER 19, 2021
Since June 14, 2015 listed properties vary from $56 to $81 per sq. ft. and average $63 per sq. ft. for properties varying…
Read More