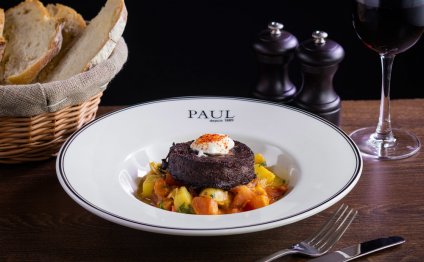 Lawn Bistro, Wimbledon
The tennis of Wimbledon is played in Southfields, two Tube stops from the famous area, but that does not stop the planet along with his playing tennis lover from descending on town just like the Assyrians on Jerusalem. Whatever they find to consume when they arrive could be uninspiring. For every single good, trustworthy restaurant (such as for example San Lorenzo Fuoriporto at the bottom associated with mountain), you will find way too many yawn-making gastropubs, chains and iffy spice homes.
The Village, a trendily bourgeois zig-zag of bars and pricey clothing shops, has seen a reasonable turnover of stylish restaurants, all hurting become the one which plays number towards Williams siblings or even to Andy Murray on the night of victory. And bang in the middle of the Village's main drag, on a site formerly occupied by a stolid combined called Lydoletter's, may be the latest challenger for the title: The Lawn.
Its owner is a Surrey-dwelling Uzbekistani labeled as Akbar Ashurov, not known in my experience as a restaurateur, but its cook, Ollie Couillaud, has actually a remarkable history. He slashed his teeth at Los Angeles Trompette, Chiswick's finest French eating-house; he wielded a mean cleaver at Tom's Kitchen; he could be based in the best motels, including the Dorchester Grill plus the Grosvenor House restaurant known as Bord'eaux, whose annoying Hear'Say-style apostrophe had been undoubtedly one cause for its early closure.
It really is astonishing, with all this fancy CV, that The Lawn is really unpretentious. From website photos in addition to sample prix-fixe menu, we went expecting a hushed and priestly environment. Alternatively you head into a noisy, rather crowded, acutely friendly neighbourhood bistro.
The décor is pared-down trendy, cautiously natural. The walls tend to be painted (i am guessing) that Farrow & Ball shade of grey called Elephant's air, the button-back settee is grey with orange buttons, the mirrors are artfully distressed, the pictures apparently a job-lot of pictures especially chosen to go out of no trace inside memory. But it seems rude to carp at the fixtures when the primary thing you experience when you look at the Lawn is the eager chattering of a Friday-night crowd unintimidated by really serious high-end food or significant prices.
Source: www.independent.co.uk
RELATED VIDEO
Maria Sharapova interviews for the job of Wimbledon Champion
Serena Williams interviews for the job of Wimbledon Champion
Serena Williams beats Maria Sharapova to reach Wimbledon ...
Share this Post
Related posts
OCTOBER 19, 2021
Break out the strawberries and lotion. For the next fortnight, best tennis people in the world will compete when you look…
Read More
OCTOBER 19, 2021
"I seriously performedn't believe I was planning to win, " stated Serena. "How I pulled through i truly don't understand…
Read More