Wimbledon FC Forum
AFC Wimbledon - Trek to the Top - 2015/16 - Creating a Foundation
Hello everyone and welcome to the very first preseason update in my Trek to the Top with Wimbledon. So if you aren't familiar with my writing style, I do three updates preseason: one at the end of preseason, one at the end of January, and one at the end of the season. Last night I loaded up the save and played through all of preseason, I'm really enjoying things so far.
Before we get into any preseason specifics, I am going to introduce my manager and take a look at the previous history of Wimbledon.
My Manager - Dragan Jablan
I've decided in honor of my legendary Serbian regen from FM15, I will be naming my manager after him and essentially making him the new character in this save. I tried to make the profile as similar as possible to how his regen face looked in-game.
Although Jablan was an international footballer in my Barrow save, I thought it would make it unrealistic for him to take over Wimbledon so I've just gone with the suggested parameters (Continental C License, Professional Footballer [Regional Level]).
These are my current managerial attributes. I allocated things more towards the tactical manager side, because that is how I feel I should be. Also from past experience, mental attributes are much harder to improve than coaching attributes so I thought they should just start higher.
Club History and Information
AFC Wimbledon are a young club, founded in 2002. That being said, they've existed before that. Wimbledon FC became MK Dons in 2003, and AFC Wimbledon was formed as an attempt at the continuation of Wimbledon FC. The club now has a fierce rivalry with MK Dons. Obviously, we are currently in League Two and have a one and a half star reputation.
These are the current kits, obviously sponsored by Football Manager which is really cool. I might be designing my own kits for upcoming seasons or finding some online to change things up, but I really like these ones.
This is the current trophy cabinet for AFC Wimbledon, I'm hoping to expand this a lot.
Now that we have covered these things. let's crack on with what I did during preseason this year.
Board Objectives
Sky Bet League 2 | Finish Mid-table
FA Cup | Second Round
Johnstone's Paint Trophy | Second Round
Capital One Cup | Don't Get Outclassed
My Objectives
Sky Bet League 2 | Get into the Playoffs
Johnstone's Paint Trophy | Don't Care
Capital One Cup | Don't Care
The board don't have that high of expectations for me this season, which I am honestly ok with because things might be tough at first. Our team is predicted to finish 13th in the league, but I think that with a few good signings and the quality players we have, we should be able to get into the playoffs at the very least. I'm not too bothered about cup competitions this year, my main focus is just in the league.
Key Players
Lyle Taylor looks like an excellent striker, and is just now hitting his prime at 25 years old. He is well rounded and has pace, decent technical attributes, and solid mental attributes. I'm hoping for him to contribute a lot to our goal scoring.
Jake Reeves looks like an excellent player and is only 22 years old. He is also very well rounded and will be one of our key players in the midfield. I'm looking forward to seeing what he can do.
Adebayo Akinfenwa is the beast himself, and still actually looks quite good at 33 years of age. This will most likely be his last season because he is getting paid a lot and is very injury prone, but I am confident he will score a lot of goals for us.
Transfers (Out)
No players left the club during this transfer window, although a few went out on loan a little later in the season (which I will discuss in my midseason update). I didn't feel a need to sell anyone, squad depth is important and our finance are fine so I felt comfortable keeping things how they are.
Transfers (In)
Just one player joined the club, I struggled to find many qualities players that fit our criteria. However, I'm delighted with the signing of Dominic Blizzard.
Dominic Blizzard (Free) - We needed a creative midfielder and Dominic certainly suits that. He overall looks quite good for this level and brings some experience to the team as well.
Tactics
I've decided to start off with a 4-3-3. This is going to be our normal line up throughout the season, although Akinfenwa may end up starting over Taylor depending on how the two strikers perform. I haven't really figured out the best tactic yet, so if this doesn't work I will end up ditching it.
Friendlies
I really did have a mixed bag of results during preseason. We were thrashed by Watford in the FM Cup, which is a game between the two FM sponsored teams (us and Watford). We were then absolutely terrible against Millwall, who we should have at least given a close game. Things after that improved though, and we actually played well in our 0-1 loss to Fulham. We then beat FC United of Manchester rather unconvincingly, before getting a fantastic victory against League One side Peterborough.
Finances
This screenshot was taken a few weeks after the end of the transfer window, but all looks well as far as finances go. As long as we maintain a sold positive balance I will be happy.
So my next update will be at the end of January 2016 (in-game of course ). I hope you have enjoyed reading, I'm going to be able to progress through pretty fast because I have no school for the next 9 days or so. Cheers!
Source: www.footballmanagerstory.com
RELATED VIDEO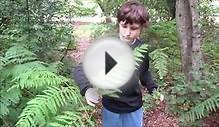 Walk to the Windmill in Wimbledon 28 July 2015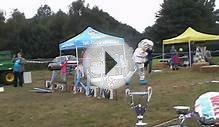 AFC Wimbledon Charity Mascot Race 2013 - Wimbledon Common
Wimbledon Common via Hitachi DZHV1074 HD cam
Share this Post
Related posts
OCTOBER 19, 2021
The people who own AFC Wimbledon have authorized proposals to market their property surface to Chelsea. The Dons Trust, composed…
Read More
OCTOBER 19, 2021
Merton Council have authorized AFC Wimbledon s plans for a arena at Plough Lane AFC Wimbledon s need leave the simple Kingsmeadow…
Read More