Wimbledon Tennis tickets
Purchase Wimbledon Debenture Tickets direct from registered Debenture Ticket Holders. Wimbledon 2016 tickets will give you access to the exclusive Debenture Lounges on Centre Court and Court No. 1 for a truly unique tennis experience.
No. 1 Court Various Doubles
Centre Court Singles 3rd Round
Centre Court Men's Semi Finals
Centre Court Ladies Quarter Finals
WimbledonDebentureHolders.com is a secure marketplace set up by Wimbledon Debenture Holders to sell Wimbledon 2016 tickets directly to international tennis fans.
Debenture tickets are the hottest and most sought after tickets giving you the best views of the action at Wimbledon, a reserved seat on the court for the entire day and access to the exclusive Debenture Holder lounges. These facilities feature private restaurants, bars, lounges and spectacular views over SW19.
"Purchasing a Wimbledon Debenture ticket puts you in the best seats in the house to see the best tennis players in the world - and you can catch up with old friends over lunch and between games"
"Really easy and pleasant to deal with"
Neil McI, Aberdeen
"Friendly, helpful, hard-working, and honest."
Tim Leatherman, Portland, Oregon
"Going to Wimbledon last year was a dream come true."
Kristi R, Atlanta, GA
Wimbledon 2017
If you've missed the public ballot and don't want to risk queuing for tickets on the day, you can purchase Wimbledon tickets directly from registered debenture holders through WimbledonDebentureHolders.com.
Our site was set up in 2006 to allow members of the public to purchase debenture tickets from holders who are unable to attend The Championships on the day.
Wimbledon debentures offer a unique experience, with exclusive access to debenture holders facilities including waitress service, exclusive restaurants and bars and of course, unrivalled views of the on-court action.
Debenture tickets are a fantastic way to get tickets for Wimbledon and experience a day out like no other, with access to matches on the outside courts for those with debenture tickets for Centre Court and Courts No1.
Debenture holders receive their tickets in May and pass them on to us to be delivered to you by early June, well before your trip to Wimbledon to enjoy the action.
All our online transactions are completely secure so you can buy online with complete confidence. Alternatively you can call us on +44 (0)1962 733 649 with any questions or to place an order.
Kei Nishikori may have lost his epic five-setter against Andy Murray on Sunday, but he won a place in British hearts with his brave Davis Cup comeback in Birmingham. The king of Asian tennis contributed massively to one of the best matches seen in the UK in recent times – and undoubtedly won some new […]
The post Davis Cup 2016: Nishikori Wins British Hearts appeared first on Latest Tennis News & Articles | Wimbledon Debenture Holders.
This year Lucy has her sights set on Wimbledon and then Rio 2016. Wimbledon Debenture Holders are delighted to be sponsoring Lucy on her Road to Rio. And we can all enjoy her exciting year as it unfolds, with the help of her blogs. Here's one below: I'D LOVE TO SEE MURRAY AND DJOKOVIC MASTER […]
The post Wimbledon Debenture Holders support Paralympian Lucy Shuker appeared first on Latest Tennis News & Articles | Wimbledon Debenture Holders.
When Andy Murray and Kei Nishikori face off this weekend, watched by TV millions, it'll be easy to forget where the party started. First there were just two nations in the mix. Now the entire world loves the Davis Cup and wants a piece of the action! This weekend's keenly-anticipated Davis Cup openers will reflect […]
The post Nishikori, Murray and the Davis Cup story appeared first on Latest Tennis News & Articles | Wimbledon Debenture Holders.
Source: www.wimbledondebentureholders.com
RELATED VIDEO
Wimbledon: Sit Center Court with Championship Tennis Tours
When and how do i enter the Wimbledon tennis ballot?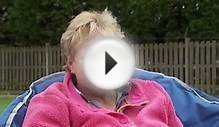 Wimbledon fans queue overnight for tickets -- video
Share this Post
Related posts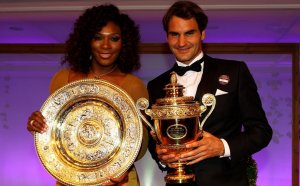 OCTOBER 27, 2021
And that means you think you know Wimbledon? Tennis s most prestigious grand slam event gets underway on Summer 27, 2015…
Read More
OCTOBER 27, 2021
John Barrett player, TV commentator and writer. He Had Been born in Mill Hill, North-west London, the son of Alfred Edward…
Read More